SunCoast Community Fund
Many lower-income neighborhoods in the South Bay area of San Diego County have lost their neighborhood grocery stores, and now the region suffers from an overabundance of fast food, convenience, and liquor stores and the diet-related illnesses they cause.
Join us as we address this problem by opening a 100% community-owned, cooperative grocery store in Imperial Beach.
Every community faces unique challenges for which large-scale approaches don't always work. Often, these approaches leave significant portions of the community behind.
Faced with a lack of access to fresh and healthy food, South Bay residents have banded together to open a community-owned and governed full-service grocery store focused on local sourcing, healthy options, reducing packaging, and making healthy food access equitable for all. SunCoast Market Co-op gives a voice and meaningful opportunity to the people most in need.
SunCoast Market has signed a lease and is working hard to open the store, offering long-term solutions to area residents. Once it opens, the store will serve as a community wellness hub, offering ongoing support for healthy living, and classes in cooking, healthy eating, nutrition, and home vegetable gardening. SunCoast will be a model for other lower-income, diverse communities in how to build community self-reliance and resilience from within.
Get involved!
If you're an advocate for healthy food, sustainable and equitable food systems, or cooperatives, consider joining one of our committees or volunteering at our events or monthly Farmers Market!
We are currently looking for participants on our Latino Advisory Council and Military Advisory Council, where you play a role in advising the board and future general manager on your community needs. Other current committee opportunities include Outreach and Events and Volunteering.
If you have a special skill that you'd like to offer, please contact SunCoast Market Co-op about getting involved. 
There's a long list of things needed to open a grocery store! We've assembled a "bridal registry," listing many of the things needed to open the store and their cost. We've also developed "naming rights" for many sections of the store. Click above to find out more.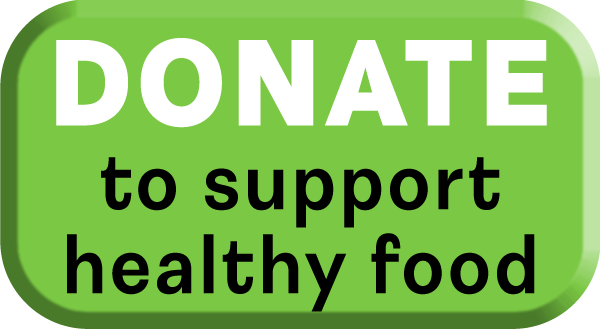 Your tax-deductible contributions in support of SunCoast Market Co-op are tax-deductible and will be used to get the market open for business.
SunCoast Market Co-op Objectives
Focus on health
Food access is a social determinant of health and South County residents suffer from higher rates of chronic diseases. The impact was pronounced during the pandemic when diet-related chronic conditions put people at higher risk of COVID complications and death. SunCoast will improve equitable healthy food access, accept CalFresh benefits, offer discounts to low-income residents, provide education on healthy eating, and offer a "healthy staples" program (a selection of food staples sold at, or near, cost).
Foster regional economic growth
In addition to temporary construction jobs, we anticipate 30+ permanent jobs and will generate $6.5 million annually in the regional economy. Co-ops also source up to 35% of products regionally and can prioritize BIPOC vendors, supporting the growth of California small businesses and farms. By acting as an incubator program, co-ops foster the growth of emerging businesses Co-ops share profits among the member-owners through in-store discounts and rebates and reinvest in the community, donating  44% more to charities than traditional stores. Food co-ops build stable, sustainable communities by recirculating profits within the region.
Supporting local food systems is about more than just providing fresh, locally produced products to customers — strengthening the connections between consumers and producers is an investment in the community. It promotes the health of the local economy by ensuring that more money spent locally stays in the community, and it promotes food safety by shortening the supply chain between producers and consumers.
Care for the environment
SunCoast will utilize environmentally friendly practices that help community members reduce their carbon footprint. SunCoast will emphasize sourcing from farmers using organic/regenerative practices; reduce packaging waste via bulk/bin shopping and refill stations; and shorten supply chains by sourcing more local products.
Locally sourced foods are fresher, have far fewer food miles, provide more nutrition and flavor and reduced food waste. Local staff and shoppers can walk or bike to work instead of driving.
Imperial Beach Demographics
0
Full-Service
Grocery Stores
69%
Resident are
People of Color
34%
Income Below
County Median
SunCoast Community Fund
is a program of San Diego Roots Sustainable Food Project
a California 501(c)3 food-centered educational nonprofit
Educating, cultivating and empowering sustainable food communities in San Diego County since 2008
Why SunCoast Co-op matters to San Diego Roots
San Diego Roots' home base is Imperial Beach, California, the most southwesterly city in the continental United States. The region was once a dominating agricultural area, supplying much of the San Diego region with fresh produce and dairy products. The area was the home of Wild Willow Farm & Education Center, the educational farm we developed and operated in the Tijuana River Valley from 2010 to 2019. Now there are few farms and no dairies in the area.
Imperial Beach is bordered by the Pacific Ocean, the San Diego Bay National Wildlife Refuge, and the beautiful Tijuana River Estuary Reserve. Tijuana, Mexico is our neighbor to the south, and the City of San Diego borders our north and east. Despite the city's magnificent setting, when it comes to food access, I.B. is critically deficient.
This city of 27,000 does not have a full-service grocery store with reliable fresh produce. The region's demographics (key factors outlined above) make the area unattractive to grocery store operators. So every day, area residents are forced to travel distances to the nearest grocery store, or rely on the meager pickings from fast food, convenience stores and outlet markets closer to home. The region suffers heavily from obesity and chronic, diet-related diseases. It is classified as an economically disadvantaged community that meets the USDA definition of a food desert.
In 2016 a group of residents in Imperial Beach gathered to discuss how to address these disparities and bring a full-service grocery store to San Diego's South Bay. The group determined that a community-owned and -governed cooperative business model best fit the needs of the community it would serve, and SunCoast Market Co-op was born.
SunCoast will be the first Southern California grocery co-op in an economically disadvantaged community, and the first in the nation to open in a majority Hispanic community. It will focus on regional sourcing, healthy options, reducing packaging waste, and making healthy food access equitable for all. The market will offer ongoing healthy eating education and act as a community wellness hub. 
SunCoast Market Co-op is part of a resurgence in food cooperative designed to meet the needs and address disparities in underserved communities. Our goal is to create a model for similar communities. 
Now with over 1000 paying members (San Diego Roots was among the first 20), the co-op is slated to open in the spring of 2024, which is where we come in….
SunCoast Market Co-op offers the most-meaningful, long-term way to address critical food access and insecurity issues in Imperial Beach. Recognizing this, San Diego Roots Sustainable Food Project has partnered with SunCoast Market Co-op to fundraise toward opening the store. We've established the SunCoast Community Fund and dedicated it to gathering donations and grants to build and open the store. With a ~$3,800,000 budget, we've got our work cut out for us. Please make a tax-deductible donation today!