Fund a Need
Opening a food store is expensive! Below is a list of some of the fixtures and equipment we need to purchase (and their costs) before we can open the doors.
With your support this happens faster!
Use the button on the below to make a donation toward our overall equipment budget. 
You asked, we listened.
In March of 2018 we asked the community what you wanted out of a grocery store. We're closer than ever to making this happen.
Mel's comments to reviewers
1) I made up all this text so consider it a placeholder for what we really want to say. The prices and images come from the HCTS auction cards.
2) Prices shown reflect the actual cost (I think). I recommend these be increased by 10% and rounded up to an even number. First because of the 5% fiscal sponsorship fees deducted if the donations pass through Roots; and 2) because costs will likely increase.
3) It might also be wise to increase listed prices further to account for shipping costs, which can be significant.
4)  I think we should add language that donations to Fund a Need are aggregated, perhaps with an explanation that we need all the pieces working together to have a functioning store. 
5) Do we want to provide a method to receive in-kind donations for any of the listed items? (Subject to meeting our criteria, etc.)?
6) What about other items, such as grocery shelving, backstock shelving, kitchen supplies (bowls, cookware, etc.), cafe tables & chairs, signage, and decor? With these added, we might need a bigger budget.
Bulk Goods Bins
$41,832.60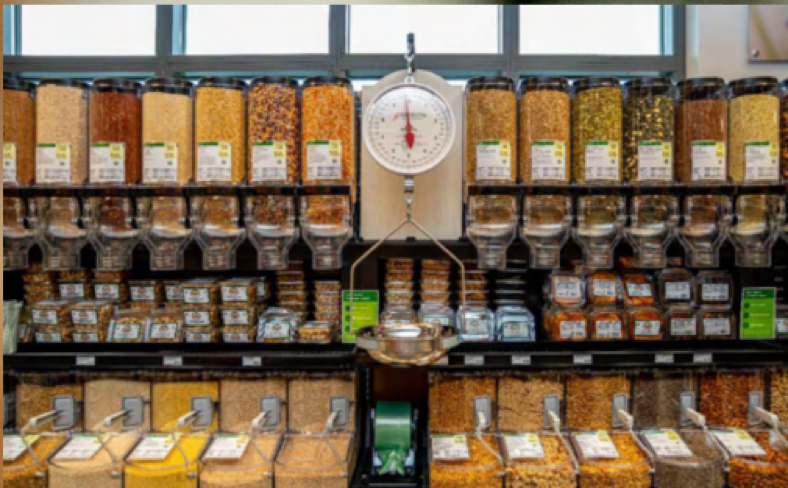 Refrigerated Case
$2,358.60
Convection Oven
$10,783.60
Convection Steamer
$13,490.60
3-Compartment Sink
$1,875.60
Refrigerated Display Case
$13,190.20
Refrigerated Produce Case
$14,882.00
Shopping Baskets (24)
$448.50
Condiment Counter
$4,636.00
2-door Storage Cabinet
$2,318.00
2-door Trash Cabinet
$2,318.00
Breakroom Cabinet
$3,172.00
Pastry Display Case
$7,686.00
Shopping Carts (6)
$3,990.00
Produce Orchard Bin
$632.10